Strategy Games
Browse the best single player and multiplayer strategy games available on Zolaz cloud gaming platform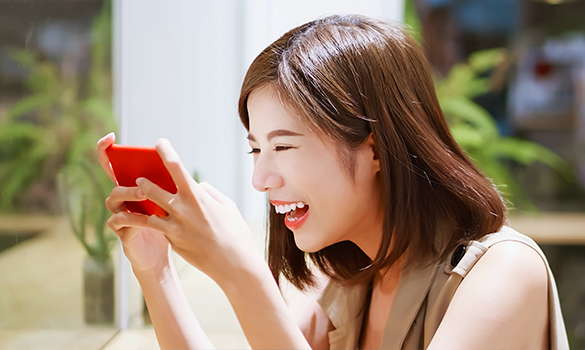 Zolaz Cloud Gaming: Your Tactical Hub for Elite Strategy Games
March into the thrilling arena of Zolaz cloud gaming – a haven for all strategy game enthusiasts. This is no ordinary gaming platform; we're the strategic command centre where tacticians and grandmasters find their perfect playground. Offering an eclectic mix of single and multiplayer strategy games for both mobile and PC, we have something to captivate every strategist's gaming spirit.
With Zolaz, each click propels you towards a brain-tingling, thrill-filled strategic adventure. So, brace yourself as the real test of your tactical prowess begins!
Gain Access to an Exclusive Library of Premium Strategy Games
Our diverse collection of the best single and multiplayer strategy games offers a genuine challenge for players eager to test their strategic skills. Set forth on grand quests, lead formidable armies, and construct influential empires, all within Zolaz's exclusive cloud gaming archive. But how do we maintain such a diverse and engaging cloud video game library? Enter our dedicated team of gaming experts. They've tirelessly combed through the vast universe of strategy games on a mission to find the perfect fit for every type of player.
Do you thrive on the thrill of real-time strategy? Are you the grand tactician who can lead your team to victory against all odds? Or do you enjoy the delicate dance of diplomacy and deceit in a quest for world domination? Whichever your style, Zolaz is your perfect gaming battleground.
Enjoy Seamless Cross-Platform Strategy Gaming Sessions
Embrace the future of gaming — more accessible and hassle-free than ever! No need for game downloads, worries about storage limitations, or hefty consoles. At Zolaz, you can stream your favourite strategy games on various devices. Whether you're a mobile gamer on Android or iOS (web app for iOS users), a tablet enthusiast or a PC aficionado, we've got you covered. We turn any device into your personal gaming arena, ready to host single and multiplayer strategy game sessions.
With Zolaz's cloud gaming services, your strategic adventures are always within reach, whether on the go or enjoying downtime at home. We put you in command, allowing your game to accompany you wherever you are. Here, you're no longer bound by location - your gaming experience adapts to your lifestyle, ensuring uninterrupted strategic excitement.
Subscribe to Zolaz and Enjoy the Best Strategy Games
Upgrade your gameplay with Zolaz's gaming subscription services, Singapore's best cloud gaming platform. Immerse yourself in an expansive selection of the best strategy games, poised to ignite your intellect and keep you captivated for hours on end. Join our thriving community of gamers and embark on a journey where your tactical genius takes centre stage.
But the Zolaz experience continues beyond strategy games. Our gaming haven broadens its horizons to encompass a universe far beyond. Plunge into exhilarating action adventure games, unravel intricate puzzle video games that challenge your cognitive boundaries, power through adrenaline-infused racing games, and more.
Don't let this epic journey pass you by! Sign up today and join the gaming revolution with Zolaz!