Zolaz Cloud Gaming: The Prime Playground for Puzzle Video Games
Introducing Zolaz, a superior cloud gaming platform in Singapore, dedicated to all fans of puzzle games and so much more. Allow your children to delve into the exciting realm of puzzles, delivered smoothly from our advanced cloud servers. Teeming with the best
puzzle video games
, our platform creates an immersive, fun-filled arena where your children can boost their critical thinking skills.
If you're seeking a blend of fun and competition, our multiplayer puzzle games offer an engaging platform that will keep your kids captivated for hours. Unite your family, transform your home into a hub of cognitive challenges, and foster a spirit of friendly rivalry. Whether you're seeking a relaxed gaming session or aiming to inspire your kids with brain-teasing challenges, Zolaz's cloud gaming services are designed to meet every young puzzle enthusiast's needs.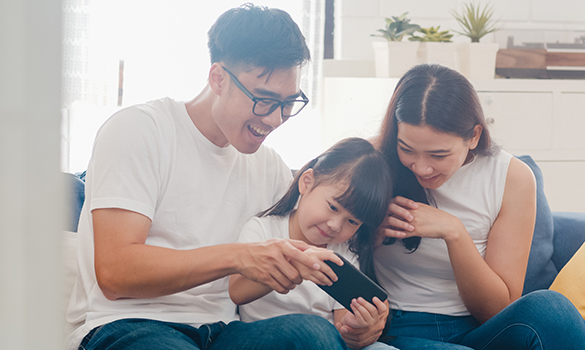 Dive into an Expanding Universe of Premium Puzzle Games for Kids
Driven by an unyielding passion for gaming, we regularly infuse our library with new puzzle games and popular titles every week to keep your little ones engaged. From timeless classics to recent releases, our collection of cloud-based puzzle video games are meticulously curated to deliver the most enriching and entertaining gaming moments for your kids and adults.
Are your children captivated by the satisfaction of solving tricky mazes, the delight of piecing together colourful blocks, or the challenge of complex brain teasers? Our broad catalogue ensures all these styles and more are just a tap away. With an array of enchanting puzzle games at your disposal, Zolaz is ready to cater to every child's taste, readily available at their convenience. It's akin to an endless journey of intellectual exploration right at their fingertips
Enjoy Fluid Cross-Platform Gaming Sessions
Bid farewell to the complications of downloads or storage. With Zolaz, your kids can easily dive into their favourite puzzle video games as long as they're connected to our cloud services. Moreover, there's no need to acquire the latest gaming devices. Zolaz opens a portal to a world of premium puzzle games, accessible on a number of devices, allowing your kids to relish high-quality gaming experiences devoid of hardware constraints.
With a wide range of captivating puzzle games at your command, bolstered by our sophisticated cloud technology, we promise smooth streaming of strategic gameplay, immersive narratives, and vibrant graphics – a world your child can immerse themselves in anytime, anywhere.
Subscribe to Zolaz and Uncover the Best Puzzle Games for Kids
Zolaz takes popular puzzle game series and standalone titles to unparalleled heights, making them more accessible, interactive, and enjoyable than ever. Whether your child is a casual gamer enjoying the simple pleasure of puzzle-solving or an aspiring puzzle whizz eager for the next brain-teasing adventure, Zolaz ensures a new challenge is perpetually within reach.
Join the Zolaz cloud gaming community today and find out why we're recognised as the leading cloud gaming platform in Singapore for the most dedicated puzzle game aficionados. If you'd like to explore a different genre, we also offer
action-adventure games
,
fighting games
,
racing games
, and more for an all-round gaming experience.
Sign up and subscribe to our gaming subscription services today
for exclusive access to the best puzzle video games on the market. Experience the joy of educational play with Zolaz now!