Fighting Games
Browse the latest and most popular fighting games for PC and mobile, available on Zolaz cloud gaming platform. iOS users can access the games via our web app.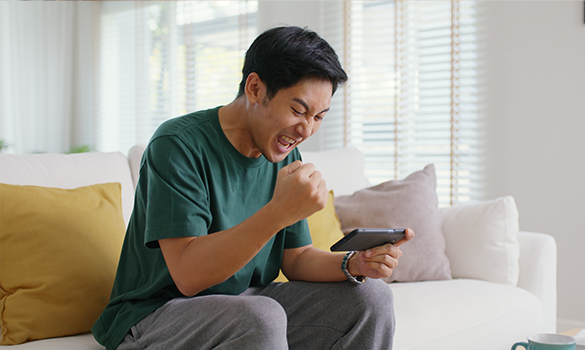 Zolaz Cloud Gaming: The Ultimate Arena for Fighting Game Enthusiasts
Welcome to Zolaz, the premium cloud gaming service provider in Singapore for all
fighting game
enthusiasts. Immerse yourself in the pulse-pounding thrill of combat, delivered seamlessly from our superior cloud server. Our platform boasts several of the best single player fighting games that transforms your gaming space into an adrenaline-charged battlefield, where you can sharpen your skills against formidable AI opponents.
If you're seeking even more challenges, our multiplayer fighting games deliver a competitive edge that will keep you engaged for hours on end. Gather your family or friends, transform your room into an arena for epic tournaments, and fuel a spirit of friendly competition.
Whether you're seeking a casual gaming escapade for pure enjoyment or aiming to conquer the arena for the ultimate bragging rights, Zolaz cloud gaming services are tailored to meet every fighting game enthusiast's needs.
Gain Access To An Ever Expanding Selection of Premium Fighting Games
Fueled by relentless dedication, our gaming experts curate a steady influx of new and popular fighting games to our library every month. From classic titles to the latest releases, our selection of
cloud video games
are hand-picked and curated to bring you only the most riveting fights and legendary gaming moments.
Crave the rush of intense martial arts action, the spectacle of high-flying wrestling manoeuvres, or the strategy of weapon-based combat? Our comprehensive catalogue ensures these styles and more are just a click away. Offering an array of good fighting games for PC and mobile, Zolaz caters to every player's preference, readily available at your convenience. It's like having a never-ending tournament right at your fingertips.
Seamless Cross-Platform Gaming Sessions
Forget about the hassles of downloading or storage, with Zolaz, you can effortlessly delve into your favourite fighting games as long as you're connected to our cloud services. You'll find that there's no need to invest in the latest gaming devices. Zolaz unlocks a gateway to the realm of elite fighting game series, accessible on any android, iOS, and PC device you own, allowing you to enjoy high-quality gaming experiences without hardware limitations.
With a myriad of good fighting games at your disposal, paired with our advanced cloud technology, we ensure seamless streaming of strategic combat, immersive storylines, and jaw-dropping graphics, a world you can tap into anytime and anywhere.
Subscribe to Zolaz and Enjoy the Best Fighting Games
Zolaz cloud gaming takes popular fighting game series and standalones to new heights, making them more accessible, exciting, and fun than ever. Whether you're a casual gamer delighting in the simple joy of button mashing, or a seasoned combo expert always seeking the next adrenaline spike, Zolaz ensures a new challenge perpetually lies on your horizon.
Join
Zolaz
's cloud gaming community today and discover why we're considered the best cloud gaming platform for single player fighting games. If you'd like to venture into a different category, we also offer
action adventure games, strategy games, racing games
, and more for the ultimate gaming experience.
Sign up and subscribe to our
gaming subscription services
today for exclusive access to the best mobile and PC games out there.