Zolaz Cloud Gaming: Your Go-To Platform for Exciting Family Games Online
Searching for entertaining multiplayer games to enjoy with your family? Look no further than Zolaz, the leading cloud gaming platform in Singapore, specialising in crafting unforgettable gaming experiences for families. Our platform presents a wide variety of multiplayer games, transforming your living room into a vibrant playground. Whether you're hunting for laid-back family games to play on the phone for a leisurely Sunday or a dynamic online game for family gatherings, Zolaz's cloud gaming app is specifically designed to accommodate every gaming need. Dive into our world of high-quality games on your android/iOS phone, PC, and TV, streamed effortlessly from our state-of-the-art cloud servers.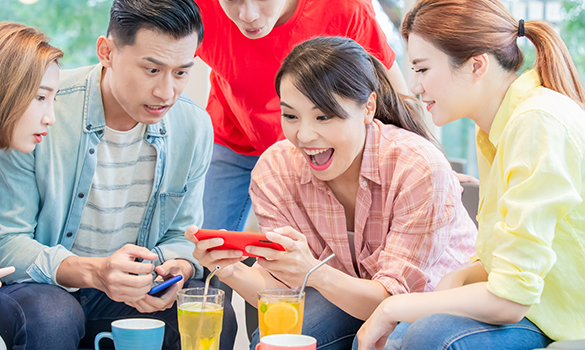 Unveiling a Wide Spectrum of Family Games on Your Phone and Beyond
Our devoted team of gaming experts persistently curate an ever-growing collection of popular family games each month. Ranging from all-time classics to the freshest releases, our cloud-based video games are thoughtfully selected to bring pure entertainment to players across all age groups.
Do you fancy a lighthearted family game night on your phone, a tactically challenging multiplayer game on your PC, or an engaging family game to play on your TV? Zolaz's extensive catalogue has got you covered, making these experiences accessible with just a click. It's like owning the ultimate amusement park in your very own home.
Experience Seamless Cross-Platform Gaming Sessions
Bid adieu to the inconvenience of downloads and storage limitations. With Zolaz, you can conveniently access your
favourite family games
via Zolaz app on your Android phone/web app for iOS users or any device linked to our cloud services. You'll quickly realise that the latest gaming consoles are not a necessity. Zolaz paves the way to a world brimming with multiplayer games, facilitating top-notch gaming experiences sans hardware constraints.
With a plethora of family games at your disposal, coupled with our pioneering cloud technology, we ensure smooth streaming of captivating narratives, eye-catching graphics, and exciting gameplay, accessible whenever and wherever you wish.
Embrace Zolaz and Discover the Best Online Games for Your Family
Zolaz propels family entertainment to unparalleled heights, making it more reachable, engaging, and enjoyable than ever. Whether you're a parent scouting for a simple, educational game for your kids, or a group of siblings longing for an adrenaline-charged multiplayer game on your Android / iOS phone, Zolaz ensures there's always a fresh adventure waiting for you.
Join the community today and find out why we're renowned as the premier cloud gaming platform in Singapore for family fun. Apart from family games, we also offer an array of other game genres, such as
action-adventure, fighting, racing
, and more for a comprehensive gaming experience.
Sign up and subscribe to our gaming subscription services today
for exclusive access to the most thrilling online family games on your phone, PC, and TV. With Zolaz, the best of family gaming is just a tap away.