Zolaz Cloud Gaming: Your Gateway to Thrilling Action Adventure Games
Level up your gaming experience! Zolaz offers some of the
best action adventure games
compatible across a range of devices, including PC/Mac home computers, web app for iOS, mobile devices and tablets. Browse through our online collection of action adventure games and start gaming today.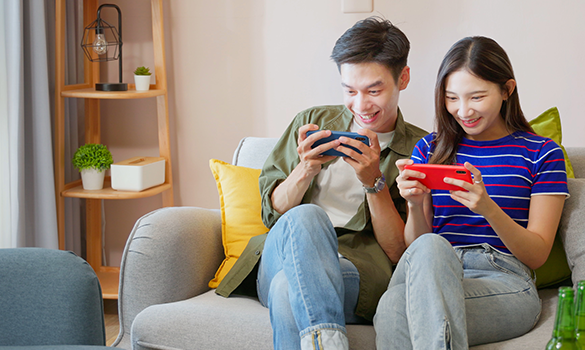 Discover the Best Action Adventure Games at Zolaz
Are you a gaming enthusiast searching for the ultimate action-packed gaming experience? Zolaz Cloud Gaming delivers a world of excitement right to your fingertips. With our extensive library of action adventure games, we offer an unparalleled gaming subscription service that will keep you hooked for hours on end.
Our game library is carefully curated by experts passionate about delivering the best gaming experience. We update our collection with new and exciting monthly titles, ensuring you always have thrilling adventures. From intense shooting video games to captivating, adrenaline-fueled quests, Zolaz has something for every gaming enthusiast.
Unleash Your Competitive Spirit with Multiplayer Action
Looking for an adrenaline rush with your fellow gamers? Zolaz Cloud Gaming offers multiplayer action games, all designed for shared, same-screen gaming moments. Unlike conventional online formats, our multiplayer games require physical proximity, creating an immersive and dynamic experience. Select from our online action games to play with your friends and let the excitement unfold.
Master Your Aim in FPS Games
For first-person shooters (FPS) fans, Zolaz Cloud Gaming offers a plethora of adrenaline-pumping game titles. Whether you prefer playing with friends or immersing yourself in a solo campaign, our online collection has the best FPS games in store for you to satisfy that thirst for action.
Seamless Gaming on Different Platforms
Forget about the hassle of purchasing expensive consoles or upgrading your gaming PC. At Zolaz, we bring action adventure games to you with our cutting-edge cloud gaming technology. Play the best action adventure games on any device, be it for PC, Mac, Web app on iOS, Android phone, or tablet. Our seamless streaming service ensures a smooth and immersive gaming experience without any installation or emulation on your device.
Are you a Windows user seeking high-quality action games? Zolaz Cloud Gaming offers a wide selection of action-packed titles optimised for Windows devices. Dive into a world of gripping action sequences and memorable quests, all at a click of a button. If you are a Mac user, you don't have to worry. Our action games are not developed just for Windows but are also capable to run on multiple platforms and devices. At Zolaz, the pulse-pounding action and adventure never pauses for compatibility issues!
Enjoy gaming on the go? Zolaz Cloud Gaming has many thrilling action adventure games for your iOS users (via web app) and Android mobile devices so you can always switch to your favourite shooting video games.
Join Zolaz Today and Dive into Action
Don't miss out on the excitement! Join Zolaz Cloud Gaming today and experience a whole new level of gaming. With our ever-expanding library of
popular video games
– from action adventure to
fighting games
–, Zolaz is Singapore's ultimate destination for gaming enthusiasts. Start your
cloud gaming subscription
with us and unlock a world of thrilling possibilities!